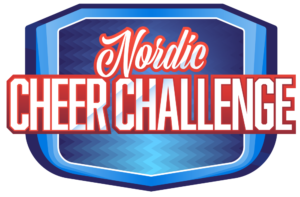 NCC 2020 is cancelled due to Covid-19. We will be back with a date for 2021!
Dynamite Cheerleading proudly present:
Nordic Cheer Challenge & Dynamite Exhibition Event
NCC an open competition April 4th-5th, 2020 in Solnahallen and Dynamite Exhibition Event also on Saturday April 4th 2012 Solnahallen, Stockholm!
It will be a big and energetic competition, the look and feel will be like competing at an All Star competition.
Livestream both Saturday and Sunday!
Questions: nordic@cheerchallenge.se